A few months ago, I found an amazing SEO-supporting tool that helps me get high-quality backlinks in a fast, efficient, and affordable way. Through this tool, I implemented an email campaign with 407 emails sent, 353 emails opened (86.5%), 33 backlinks (conversion rate 8.1%) from 26 websites. The average cost for each link is $40.90, pretty cheap, right?
In this article, I will share with you the story of how I built backlinks with a limited budget to boost my affiliate businesses at Amazon.
Why is link building difficult?
As a SEOer, you all may know that to optimize your site for search engines you have a lot of things to do. A lot. From research competitors, research keywords to writing good content, promoting your brand, link building, etc… Any of those costs you a lot of time, effort, even money.
One of the most important and difficult tasks of an SEOer is link building. That also is the task which I am struggling with the most. But firstly, what is link building and why is it difficult?
There are a lot of complicated definitions of link building out there which you can find easily on Google. I would like to keep it as simple as it is: link building is acquiring hyperlinks from other websites to your own.
Why is link building important? Because it increases the number of high-quality sites linking to your page which leads to better ranking on Google (or any other search engines).
I firmly believe that all SEOers agree that link building is very important and difficult. It is difficult because finding a good page to link with takes a huge amount of time. If we use Google to research, million blogs, content on all topics out there for you to ask for a link. The problem is that the list of sites includes those who are willing to give a link and who aren't, good sites and bad sites, all together. Kind of messy, right?
Without an automation outreach tool, it is overwhelming to reach out to appropriate sites and ask for a backlink with my limited time and budget.
Let me walk you through a typical process to get a guest post backlink if we do it manually:
Using keywords to search on Google to find blogs, forums in my niche.
Make a list of thousands of sites in my niche.
Check the appearance of each site by visiting their sites.
Check one by one whether the sites allow guest posts or not.
Collect their mails, contact forms, social pages,… Anything helps you approach them.
Check the credibility, popularity of each site using Ahrefs tool then shorten the list.
Find a mail management platform to implement email campaigns.
Compose a template pitching an idea of your guest post.
Send mails to all sites in the list.
After all these long-lasting aforementioned efforts, it takes me about a week to have a full list of 100 emails to send. Roughly 10% reply which probably generates 5-8 links per month for my site.
I have 2 sites doing affiliate marketing for Amazon so this guest-post-getting circle occurs every month for every site I want to build backlinks for. Honestly, it is a boring process, just replicating the same actions hours by hours. Anytime I do this job, I always ask myself why I can't spend more time on more meaningful and interesting tasks such as writing content, research keyword.
One good news for you is there is one more way of building links that is faster and more efficient than asking for guest posts. It is using PBN.
However, the bad news is using PBN is very risky since Google doesn't like black-hat SEO strategies like this. It may improve your ranking fast but it also can drown your reputation to the mug forever if Google is able to catch your black-hat SEO activities. One friend of mine used to spend $100k to buy an Amazon affiliate site then used PBN as the main link-building strategy. As a result, his site's traffic dropped 90% in 2 months. What a waste of money! With a white-hat SEO strategy and laziness nature in mind, I was always eager to find a tool that allowed me to get guest posts easier. Finally, I came up with "DeKnot", an outreach platform for SEOers.
How I got to know "Outreach Platform"
After several months of searching for guest posts manually, I was tired of replicating a long-lasting process aforementioned. To get backlink with less time and effort, I bought links from some famous backlink marketplace such as Ohmylink, Authority Builder.
Initially, I felt: "Wow, what a relief!". I could get some high-quality backlinks with much less time. But later on, I realized that I overspent for my link-building budget. It was fast, effective but expensive. It cost me $75 for a backlink from a 30-point DA site. I spent about $600 for 8 links that month which crossed my budget.
There must be some more balanced solutions for getting backlinks in a white-hat way, I thought.
Incidentally, I found an outreach tool that allowed me to get guest post backlinks efficiently. It was "DeKnot". I joined a Facebook group held by the founder of OhMyLink marketplace. In that group, he introduced a platform for those who want to build backlinks with a limited budget.
Understanding how much effort it takes to get a guest post backlink manually, I tried the app out. Why not? It gave me a 1-week trial free. Luckily, the outcome the platform brought was impressive in terms of both user experience and SEO ranking results so that I decided to go for a premium package. I will tell you all my experience now.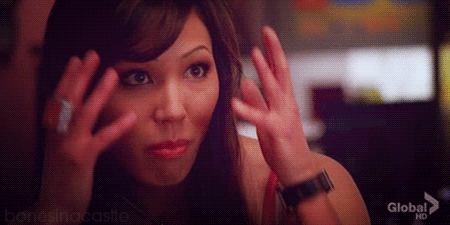 Experience when using De-Knot app
To begin with, I have no intention of having an in-depth analysis or a full-featured guide to DeKnot app. What I want to offer you is experience from a pure user, a normal searcher, and a SEOer.
I'd skip the introduction and registration stage because, of course, everyone in this era can know how to get here. In addition, the experience below takes place on my laptop, since I'm not a person who is in the habit of using a phone to do complicated tasks. Let me reintroduce the context, the problem that needs to be solved is "How to get backlinks fast and efficiently from multiple websites on a topic/ keyword that I am interested in?" The manual process will be painful and take tons of time, as mentioned in part 1, but for the same problem, let's look at the solution from the DeKnot tool's perspective.
Search page, What a Google-like experience!
No bullsh*t! No lengthy tutorial videos, no tips & tricks, no presentation slides – no extra details. In front of me is a search bar, the same way I would approach the first search engine in my life – google, that simple.
I've always been a fan of the go and use it approach, and this is all I need, a search bar, an advanced box (with a magical "?"), and the "Enter" button on my keyboard.
Result page, a "just enough" experience!
On my first search experience, with a "trial and error" approach, I left the Operators section with a sparkle "?" mark behind and clicked the Enter button. Below are the results:
Back to our main problem, "How to get backlinks fast and efficiently from multiple websites on a topic/ keyword that I am interested in?". With the result on the screen, ½ the problem "multiple websites on a topic/ keyword that I am interested in" has been solved.
A simple, sleek, and "just enough" layout, this is the shortest comment about search results as an SEOer and, of course, a user of many support tools.
Let's take a closer look at what I call "just enough".

The focus of the left part is the keyword-related websites that I search for, and the great thing is that besides the URL, it also has the metrics that we want: DA, TF, CF, Traffic, etc.
In a word, Yes! Besides the keyword-related websites, the app also provides their metrics, which will probably cost you tons of time and subscription fees (Moz, Ahrefs, etc.) to search for the website and find their metrics.
And some cool things:
Helpful icons: below the site URL, it shows what types of contacts that you can get from the domains, including Email, Social network, or contact form.
Powerful Filter button: In the beginning, you probably won't need it, but when you stick with the app for a while, you'll think, "Thanks, God, it was there!"
Status bar: sure you will "hey, what?", Yes, no mistake here, it is a super cool thing. This is not something that makes you wait, but it proves that you always have new websites (fresh & directly crawling) from Google.
Let's take a deep look at what we have on the right side:
Let's imagine you have chosen a website with the appropriate metrics; the next thing you want to know will be "What does the website look like? – the preview part" and "how do I contact the website owner? – The Email & Contact forms + Social part" This is also everything you see on the right side.
Another great experience I'd say is the Preview tab. Everything you are familiar with in a web browser, such as the Refresh button, the back/ forward buttons, are all here. And of course, it also exists a button for you to experience the page on your familiar browser directly. So great, right? After checking all metrics and appearance of the websites, just click Add to list, everything will be saved, from the web page to contact form and email, etc. At this point, everything is ready for you to send hunt-link emails.
Redefine what you want, starting with a sparkling "?" mark
Let's take a look at the search page again:
After searching for keywords a few times, I realized a problem; the results seemed quite wide for my needs. This was also when I became curious about the "?" flashes on the search page.
After clicking on it, here's what I see:
Find exactly what you need with "Operators"
In my case, the Guest post is the target strategy, so I used it, and here are the results before and after applying the Operators:
Before using the spackling "?" – The Operators:
After using The Operators:
Search results focusing more on the exact demand for Guest posts strategy (in this case is "Write for us") and filtering the remaining websites are much faster and more efficient.
The "Operator" provided a first-look of some SEO strategies, which seemed like a "Mini-Wikipedia" when I began to try advanced search methods in DeKnot.
In short, this operator is simply a tool to give you a hint in case you don't know how to find Guest posts, Resource pages, etc.
Summary
Some other great things in the framework are email campaigns, email templates, etc which are limited to a free account. And I will not go into more depth here. However, believe me, all are "worth your money" experiences. Although I won't cover it here, maybe I'll go deeper in the other articles; I'm pretty sure that I'll do it.
I think a little summary is needed here; let's look at some steps to get Backlinks at Deknot:
Search keyword (Google-like experience)
Redefine or narrow your search with the "Operators" (Magical "?" mark)
Looking for the appropriate ones on the result page
Add these "seeds" to your list
Create an email campaign with De-knot's "ready to use" template.
Click send and wait for the seeds to flourish.
My hard work bore fruit and I completed my game
When it comes to result, first, let's talk about "numbers":
After 3-months of experience, after many favorite lists created and a few "not so well" campaigns, this has been my most successful campaign. In total, my team sent 407 emails to 407 domains for this campaign (4 templates, in case you were wondering):
352/407 emails opened, equivalent to 86.5%, not too bad.
The response rate of these emails is much lower than I expected, at only 13%, equivalent to 53 websites.
After 2-5 following up emails per website, these 53 domains bring 33 backlinks (equivalent to a 62% success rate).
Some other cool things happened when I ran my campaign. These came from some websites, with more than 2-5 following up emails above:
There were some shares from Facebook and Twitter of these sites. Some were so active that we would like to continue this as a paid service.
Out of the 53 responding websites, 27 websites I did not receive any backlinks or could not agree on the price. This means that the 33 backlinks you see here are coming from 26 domains, and some of which are "buy one get one free", some are totally free, and one or two of them we buy more than one link. These are unexpected gifts, right?
Finally, let's see how "quality" of the above "numbers":
Domain Authority distribution (by numbers of domains):
Domain Authority distribution (by percentage):
Looking at the chart, you can see, overall, more than 50% of backlinks (17/33 backlinks) come from domains with DA> 30. Specifically, there are 4 domains with DA> 50 and 13 domains with DA 30 – 50.
These are all very quality domains from the perspective of SEO metrics. Of course, the metrics do not tell everything, but this is also the basis to expect the improvement of the DA of my Website.
Compare the cost to buying links and DIY link building
As mentioned, the above result comes from 3-month usage, so divide it by 3 (and round it up) to get each month, 33 backlinks will equate to 11 backlinks per month:
DeKnot platform cost:

11 links/month: 4 free links, 1 super link (DA>50) for $120, 3 good links (DA 30-50) at about $65 cost, 3 medium links (DA 20-30) at about $35.
Monthly fee: 29.99 $/month because of promotion.
Total: 449.99$/month for 11 links, ~ $40.90 $/ month for a link.
Buying links through a marketplace:

11 links/month: average 85 $/link since it has been charged by the tool marketplace.
Total: 935 $/month for 11 links.
Main constraint: Cost.
Building links is an almost mandatory job and must be done regularly as an SEOer, so constantly buying backlinks at a high cost is what will take away most of your website profits.
In addition, a marketplace may not always have a large enough database to cover most of your keywords needs.
DIY link building:

4 links/month: 1 link free, 1 good link (DA 30-50) at 65$, 2 medium links (DA 20-30) at 35$ each.
Total is $135 / month for 4 links => $33.75/link.
Main constraint: Quantity. Painful things about DIY are that I was faced with a process of searching, checking DA, DR, and a bunch of other things like tracking a ton of emails manually, as mentioned in part 1. And of course, you also have to pay subscription fees for Moz or Ahrefs to check metrics.
Although this is cheaper than Buy Links and DeKnot app, the time and efficiency in terms of the number of backlinks I get are very limited. 4/11 Backlinks compared to the two methods above is a very limited number.
| | DeKnot | Buying Links | DIY Link Building |
| --- | --- | --- | --- |
| Backlinks | 11 links/month | 11 links/month | 4 links/month |
| Total Cost | $449.99/month | $935/month | $135/month |
| Cost / link | $40.90 | $85 | $33.75 |
Could I utilize DeKnot more?
Even though DeKnot brought wonderful results to my sites, I think with fix monthly cost policy, I could utilize more the platform in some ways:
Apply to get guest posts for more sites. Currently, I have 2 Amazon affiliate sites. I build about 5-8 links per month for each site. With DeKnot, I can scale up the link-building process easily. Just use different keywords from different topics in the search function of Outreach platform.
Use more features. Currently, I have used only the guest post feature of Outreach Platform while there are some other available features such as resource page, broken link, sponsored post,… As long as you need to reach out to other people, DeKnot can help you.
Promote content and brands. By using the comment feature of DeKnot, you can find a list of thousand blogs, forums in your niche which allow comments. You can choose some blogs, forums with good quality and high traffic to promote your content, brand. But be noticed that don't be too promotional. :D.
Final Thought
After 6 years of doing SEO, finally I found an automation tool which can help my link building process easier. As we all know, backlinks play a crucial role in ranking in SEO, and there's just no other way to build high-quality white-hat links without outreach. If you still wonder how to get backlinks fast and efficiently with a limited budget, DeKnot, an outreach platform for SEOers, is your solution.